Are you of legal drinking age in your country?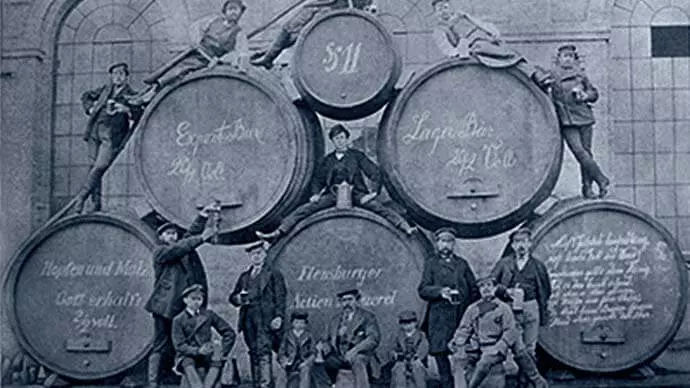 Introduction
Hello from the Flensburger Brauerei, Germany's most northern swing-top brewery! We are located in Flensburg, a cosy city at the Flensburg Fjord and right next to the Danish border. This old seafaring city under strong Scandinavian influence has developed from a fishermen's and merchants' town into a progressive touristic city with 2 universities without having lost its historic charm. Since our foundation in 1888 our brewery has become an iconic institution of our city. Flensburger beers have been admired by many generations. We produce high quality beers with a distinctive fresh-taste filled in our unique swing-top bottles. On the next pages you can discover what exactly makes our beers so great and why our beers are appreciated in more and more countries all over the world!
Our Global reach ...
Let's talk about six.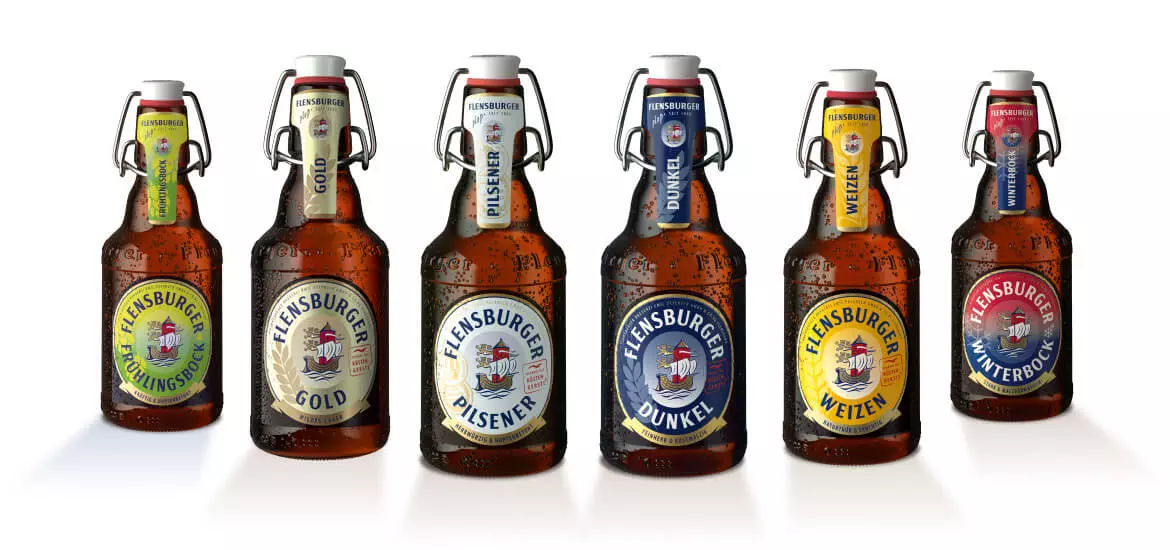 Since our foundation in 1888, we brew our fine beers in accordance with the German Purity Law.
The premium quality of our Flensburger beers is not only due to our more than 125 years of brewing expertise but also because of our carefully selected raw materials, such as the barley malt from Northern German coastlines as well as the soft water from our own glacier spring. The distinctive plop' sound when opening a bottle of Flens has long been our trademark and stands for the inimitably fresh and rich taste of our independent brewery's beer.